Mold Removal and Restoration York, PA
The key to mold control is moisture control. It is important to properly dry water-damaged areas and items within 24-48 hours to prevent mold growth. Impact Disaster Services takes the necessary precautions to prevent mold growth after restoring water-damaged property.
Understanding the Dangers of Mold Growth
Mold poses a dual threat to both your property and health. Growing subtly yet destructively, mold gradually deteriorates the materials it infiltrates, compromising the structural integrity of your home or business. If left unchecked, this silent invader can cause significant damage requiring extensive repairs.
However, the perils of mold extend beyond property damage. Health risks associated with mold exposure are of paramount concern. Mold spores, when inhaled, can trigger headaches, allergic reactions, and asthma attacks. Prolonged exposure can lead to hypersensitivity pneumonitis and other serious health conditions. Certain molds also produce mycotoxins, toxic substances that can lead to severe health issues when inhaled, ingested, or come into contact with skin. These realities underscore the vital importance of professional mold removal when signs of mold are discovered in your York, PA property.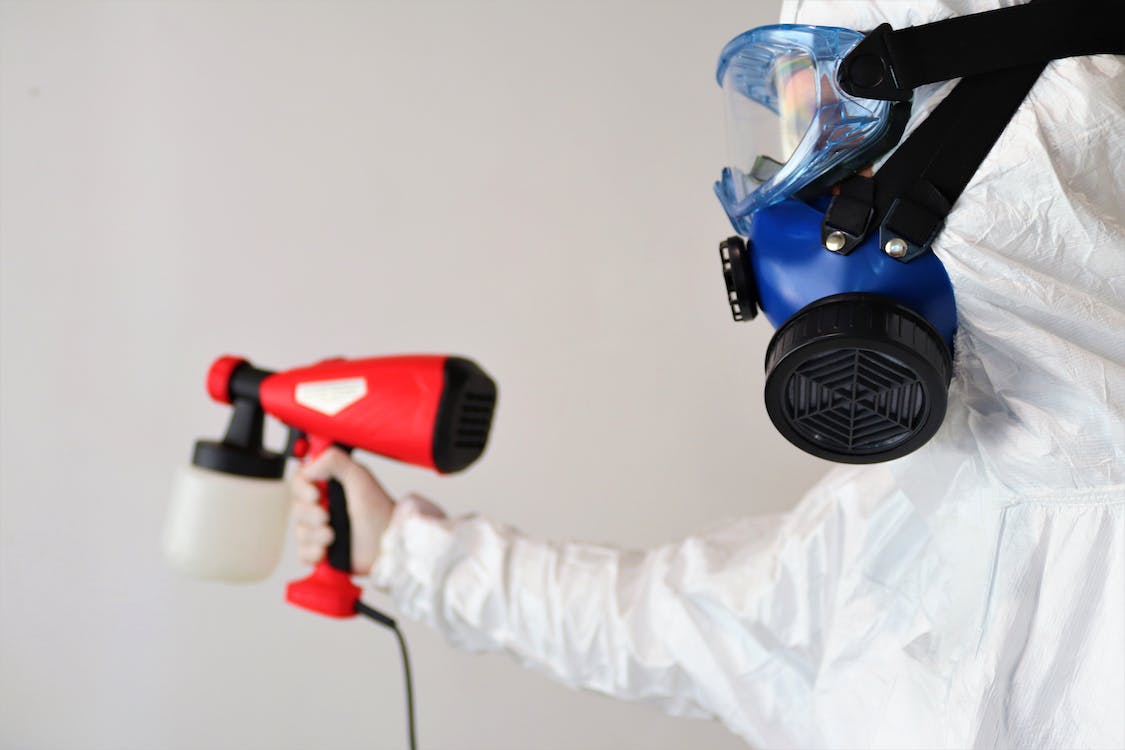 Why Choose Impact Disaster Services?

Trained & Certified
Our inspectors are trained and certified to perform a professional mold inspection that meets the highest standards of practice that have been established by the Environmental Assessment Association (EAA).
What We Do
A mold inspection consists of a visual examination of the structure's environmental condition. We will evaluate existing mold damage in the building and thoroughly investigate conditions that may be causing mold to grow.
Detailed and Expansive
Our technician will search behind and underneath materials (carpet and pad, wallpaper, vinyl flooring, sink cabinets), furniture, pictures, and stored items, especially items placed near outside walls or on cold floors.
Our Expertise in Mold Remediation
When it comes to mold remediation in York, PA, Impact Disaster Services stands out for its experience, rigorous training, and advanced technology. Over the years, we have successfully remediated a wide variety of mold contaminations, making homes and businesses safer and healthier environments.
Our team consists of trained and certified inspectors capable of performing professional mold inspections that meet the high standards established by the Environmental Assessment Association (EAA). We continuously update our skills and knowledge, staying abreast of the latest methods and best practices in mold remediation.
Moreover, we utilize state-of-the-art equipment to facilitate efficient and thorough mold removal. From detecting mold in hard-to-reach areas to its ultimate eradication, our high-grade tools play a critical role. This combination of expertise and advanced technology empowers us to restore your property to a mold-free state effectively, safeguarding your property's structural integrity and indoor air quality.
What to Expect from Our Mold Inspection
When you entrust your mold inspection to Impact Disaster Services, you can expect a comprehensive, professional service that meets the highest standards established by the Environmental Assessment Association (EAA). Our trained and certified inspectors conduct a detailed visual examination of your property's environmental condition, assessing existing mold damage and investigating potential causes for mold growth.
Our mold inspection process is designed not just to identify the presence of mold, but also to understand its root causes. This holistic approach ensures that we don't just address the symptom (mold), but also the underlying issue, preventing future recurrence and providing long-term solutions for your property in York, PA.
Thorough Investigation for Hidden Mold
Mold is notorious for its stealth, often hiding in less obvious places. At Impact Disaster Services, our meticulous mold inspection process leaves no stone unturned. We investigate behind and underneath materials such as carpet and pad, wallpaper, vinyl flooring, and even stored items, particularly those placed near outside walls or on cold floors.
In some instances, it may be necessary to open wall cavities for a comprehensive inspection, which allows us to clean enclosed spaces where mold and moisture are concealed. We also pay special attention to air handling units, such as air conditioners and furnaces, checking for stagnant water and ensuring regular service and cleaning of ducts and air filters.
Identifying Mold Through Sight and Smell
A significant part of our mold detection process involves both visual confirmation and odor detection. Mold often manifests as irregular patches of various colors, including black, green, and white. However, even when not visible, mold can often be detected through its distinctive musty odor.
If you notice any visual signs of mold or detect an earthy or musty scent in your property, it's critical to engage professional help promptly. Remember, if you can see or smell mold, it's highly likely you have a mold problem. Our team at Impact Disaster Services is here to assist, offering expert mold remediation services in York, PA, restoring the safety and comfort of your property.
Comprehensive Reporting for Your Peace of Mind
After our thorough mold inspection, we provide a comprehensive report detailing the mold type, whether it's toxic or not, and recommended actions based on our extensive evaluation of your specific situation. 
This clear, detailed information is invaluable, especially if you're considering a property investment. Our reports provide insights into the property's condition, helping you make informed pre-purchase decisions and avoid costly repairs down the line. By offering this peace of mind, we help our clients safeguard their investments in York, PA.
The Importance of Being Present During Inspection
We encourage our clients to be present during the inspection process. This not only allows you to observe any areas where mold is discovered, but it also presents a valuable learning opportunity. 
Our certified inspectors are committed to educating home and building owners about the condition of their property, explaining the nature and implications of any mold found. Being present during the inspection empowers you with firsthand knowledge about your property's mold situation and provides an understanding of the necessary remediation steps.
Prompt Laboratory Analysis for Accurate Results
Ensuring the accuracy of our mold inspection findings is a top priority. During the inspection, we collect samples that are promptly sent to a professional microbiology laboratory for detailed analysis. This process verifies the type and extent of mold present in your property, providing precise information that guides our remediation plan. 
We understand that time is of the essence in mold situations, so we ensure a quick turnaround time for lab results, typically within 2 to 3 days. This prompt service enables us to start remediation work as soon as possible, mitigating further mold growth and potential health risks.
24/7 restoration services
Property Restoration Professionals in Pennsylvania are here 24/7 to help you with fire damage, water damage, mold removal and storm damage recovery.
At Impact Disaster Services, customer satisfaction is our #1 goal. We make sure to provide our services while using only the best products, technologies, and installation methods that are available.
Contact us 24 hours a day for home and office property restoration in Pennsylvania.